How to Make a Junk Journal from a Book in 7 Steps
*This post may have affiliate links, which means I may receive commissions if you choose to purchase through links I provide (at no extra cost to you). As an Amazon Associate I earn from qualifying purchases. Please read my disclaimer for additional details..
If you have ever seen a junk journal, you know exactly what the appeal is. Well, what is the fun in buying a junk journal when you can make one with your own memories just as easily? You absolutely can make a junk journal yourself.
If you're interested in making a book into a junk journal, this article is for you.
How to Make a Junk Journal from a Book
Everyone needs a junk journal for a specific purpose. Here are the 7 easy steps involved in making a junk journal:
1. Select Your Theme
The first step is to select the theme of your junk journal. You can easily find the right theme from the reason why you want to make the journal in the first place.
Inspiration from the subject or purpose of your junk journal is important so that it will reflect its use. If you want to gift it to someone, you should consider what the person likes (color, size, pattern, etc.).
2. Search for and Gather Needed Supplies
Some supplies that you will need to make your junk journal are old books, scissors, colorful stickers, glue, fabric, etc. The more supplies that you have, the more beautiful your junk journal will be.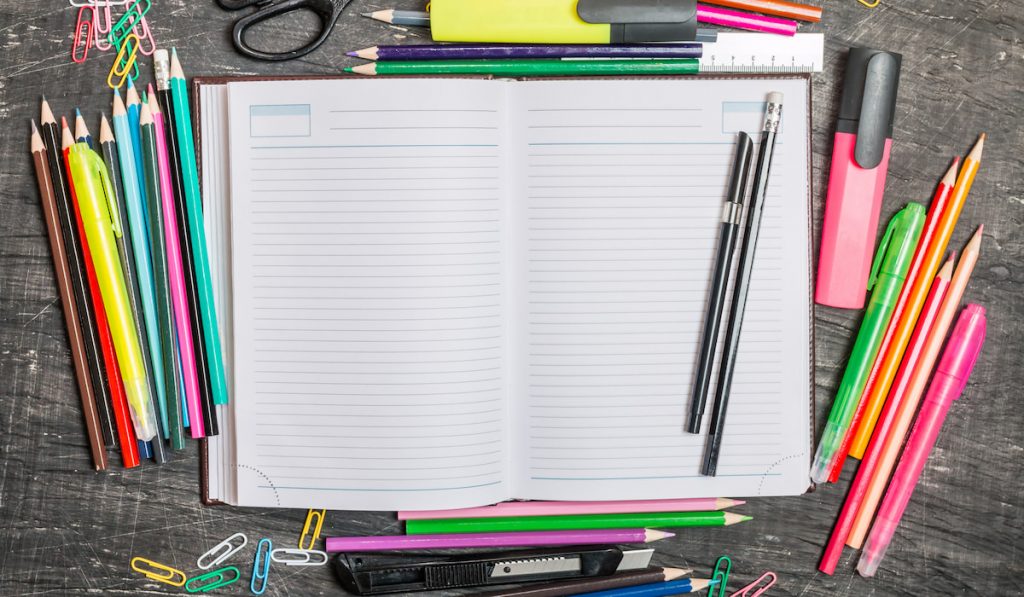 3. Altering Your Book
There are so many ways to make a junk journal. Some people search for and bind scrap papers to make their junk journals.
In this example, we will be using an old book to make a junk journal. Follow the steps below to prepare the book:
You will need a hard-backed book that has 200 to 300 pages glued in and not signature pages. This means that your book should not be one of those with 5-10 pages folded in half and bound to the cover with a thread.
Flip 2 pages and pull off 4-8 pages. For every two pages that you flip in the book, cut off 4-8 pages. Make sure that every two pages come between a torn region of papers. The number of pages to cut off depends on how big you want your junk journal to be.
You should leave 4-5 pages at both ends of your junk journal. You will be using these pages later.
Glue the pages so that the torn sections will be sandwiched between each glued page. Remember the 2 pages between torn-out regions? Glue one of the pages to another in the next pair so that the torn region will be between them. Do so until you have glued all the pages.
Glue the starting and ending pages together. Gluing these pages together will make them feel thicker like the book cover.
Now that you have prepared the book, move on to the next step.
4. Pay Close Attention to the Book Cover
Your book has a hardcover, so you can use the book cover as the cover of your junk journal if you like. To make it more unique, apply glue to it and bind it with a fabric or other covering of your choice. You can add stickers if you like.
If the cover is not hard enough, you should remove it and use a heavy-duty folder. You can stitch this folder to the pages or you can use glue.
As for the first and last four pages in the book that you glued together, they will serve as introductory pages in the junk journal as you will fill them with stickers and decorations of your choice.
5. Create Your Dashboard (Optional)
Creating a dashboard or not depends on the use of your junk journal. If you want to use the junk journal as a planner or something that can make you more productive, you should customize a dashboard that can help you to schedule your week or month.
6. Decorate Your Journal
You should decorate your junk journal with artwork, stickers, fabrics, and other materials. You can also add page pockets in your junk journal so that you can keep some items in them.
If you run out of ideas of what to decorate your junk journals with, you should buy an ephemera pack as it contains all kinds of materials to decorate journals of all kinds.
7. Indexing Your Junk Journal
How would you like to search for a piece of useful information in your journal? Well, it is easy to do so when you properly write dates and page numbers in the pages of your junk journal.
Make sure that your junk journal pages are well-labeled so that you can easily review what you have written in the journal.
Congratulations!!! You just created your first junk journal. If you are wondering what you should use your junk journal for, continue reading.
What is a Junk Journal and Why Do You Need One?
A junk journal is any book that is mostly made with old or recycled materials. Junk journals are generally all-purpose and their specific uses depend on their owner. For example, you can use that as a way to collect memories ideas, thoughts, and inspiration.
Let us explore some detailed reasons why you might need a junk journal for yourself.
Some Uses of a Junk Journal
Here are some uses of a junk journal:
Everyday Journal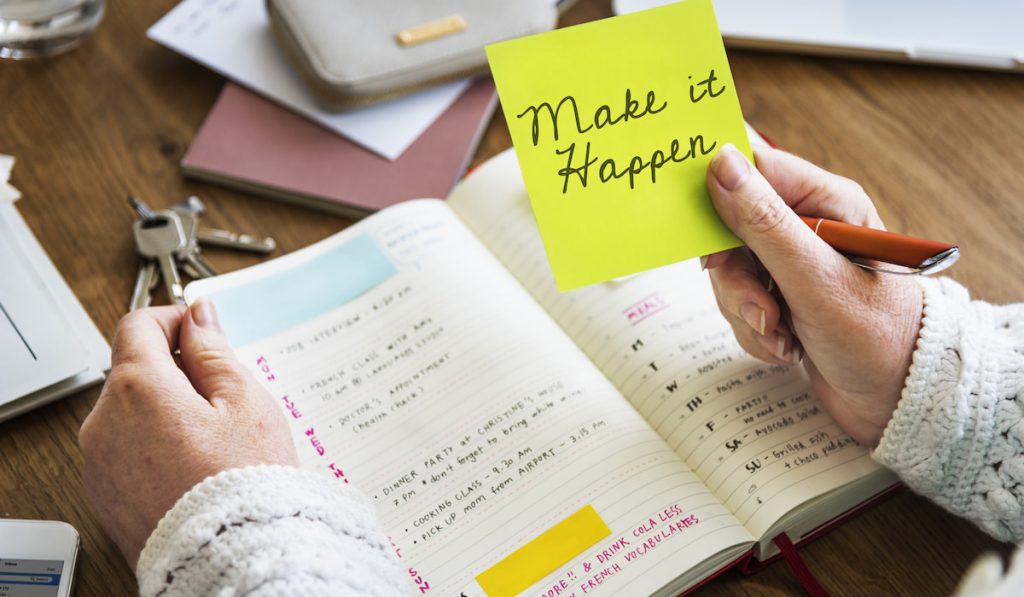 You can use your junk journal as an everyday journal. Write your daily activities. How did your day go? If there is anything remarkable about your day, write it down in your junk journal.
Remember to add page numbers and dates so that you can refer to the past in case you need to.
Functional Planner
With a proper dashboard, stickers, and creativity, you can become more productive with your junk journal. Plan out your weekly and monthly schedule in your junk journal and see yourself becoming more productive. A junk journal is unique and useful for planning and you'll surely want to flip to the next page to see your beautiful designs.
If you will be using your junk journal as a planner, you should not design every part of the page. Leave some regions empty (or with a consistent solid color) so that you can write in them regularly.
Memory Book
How would you love to remember a loved one? You can create a junk journal for a specific loved one so that you can store happy memories in the journal.
Write about the people and how they make you feel good, store cards such as birthday, wedding, and anniversary cards in the junk journal. You can also store old funny photos and other objects that can remind you of your loved ones in the journal.
Gift Idea
Giving your beautiful artwork to someone special is thoughtful and cool. Giving your junk journal is a way to express your love to people through creativity.
If you are making a new junk journal for someone, consider the person's likes so that they will appreciate the junk journal even more.
Book with a Specific Theme
You can use a junk journal as a book with a specific topic or theme. Do you like drawing out your imaginings? Do you love writing random thoughts?
If you use your journal for a specific use, it will add to the beauty as the decorations of your junk journal will reflect what you want to use it for.
Piece of Art (Decorate Shelves)
This is the most passive use of a junk journal. If your journal is very beautiful, you may feel that it is best that you do not use it. In this case, you will keep it on a bookshelf or on your office desk as a piece of art.
Both you and your visitors will love the view of your beautiful junk journal.
Sell It
You can always make and sell junk journals. This is where the pages that you removed earlier from the book come in handy. You can bind them to make a new junk journal. This means that you can use an old book of no value to make multiple junk journals that can fetch you some extra cash.
Why not sell your expression of art to interested people?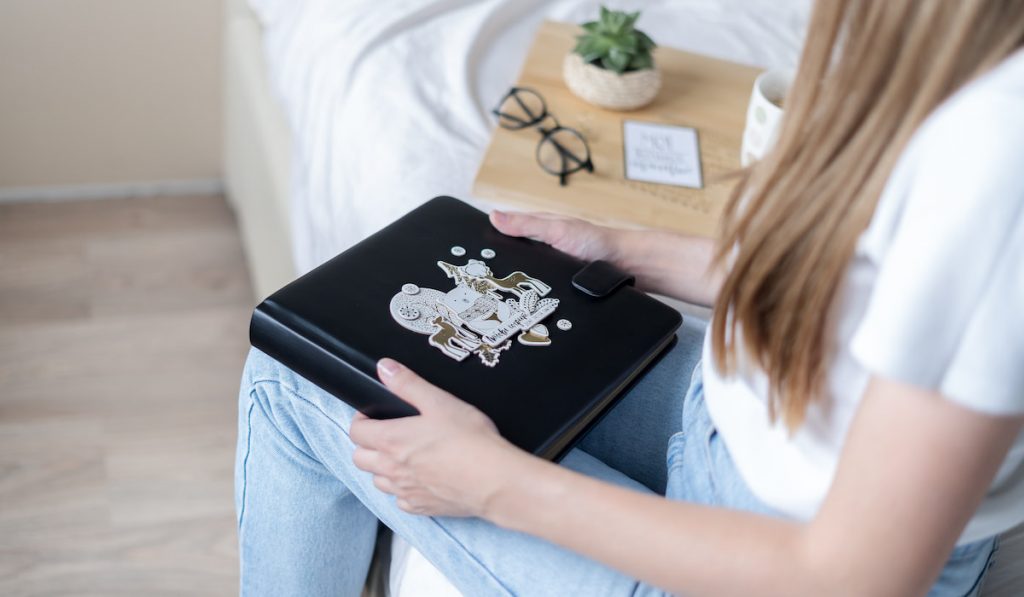 There are truly many uses of junk journals. You do not have to make just one. You can make multiple junk journals so that you will have enough for yourself and even have extra to give or sell to people.
Final Thoughts
Junk journals are one-of-a-kind books that you can make by recycling different beautiful materials. A junk journal is an awesome and productive way to express your creativity, so you should make one yourself to see how good your art skills are.
Resources