10 Agenda Organization Tips You Should Know
*This post may have affiliate links, which means I may receive commissions if you choose to purchase through links I provide (at no extra cost to you). As an Amazon Associate I earn from qualifying purchases. Please read my disclaimer for additional details..
Mastering the art of using a planner becomes essential when you're trying to stay organized throughout your day. A personal planner is a great way to manage every aspect of your life in one place.
It contains your grocery lists, workout plans, life goals, task lists, important events, work deadlines and so much more. If you've ever wondered how to keep a functional planner and stick to it, this article is for you.
Keep in mind that the tips mentioned here are provided to steer you in the right direction and it is important to organize your agenda in whatever way that works for you.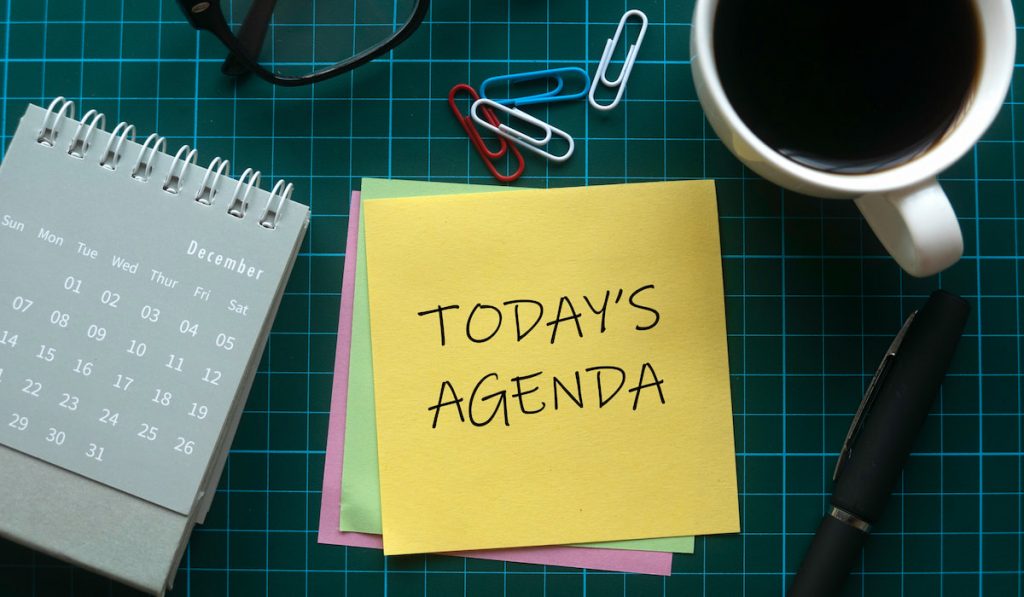 Agenda Organization Tips
Here are 10 tips that will help improve your agenda organization skills.
Get a functional planner and stick to it
A lot of people set off a life-organization journey and decide to purchase the first planner that they can find. After using the planner for a week or two, they fall off the organization train because the planner isn't practical enough or they simply have no idea how to use it.
Making sure to choose the right planner is an important first step that will set you up for success. The perfect one-size-fits-all planner does not exist so you need to learn to look for the most useful planner for your lifestyle.
Planners can be selected based on date format, work-life balance, paper weight, lifestyle preferences, layout, style, and bind type.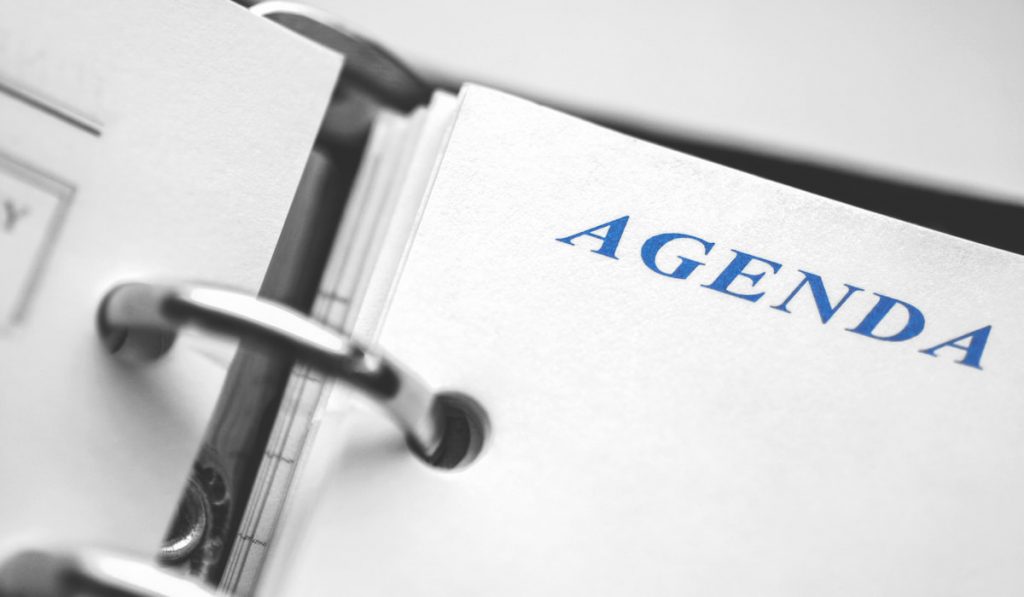 Make time to plan
Now that you have purchased the best planner for you and decided to stick with it, you have to set quality time aside to actually plan. Time management is an imperative skill you'll need to stay organized for longer within your planner.
Set aside a specific time in your morning or evening routine to write in your planner. Try to keep this routine at the same time every day so it becomes second nature.
Do not expect to plan out your entire month or week in just one day. This is unrealistic and may discourage you from using the planner after a while. Instead, try planning day by day so you'll enjoy the whole process.
Make use of the monthly and weekly calendars to schedule important events and appointments
The little calendars that come with most planners are probably one of the best features a planner can offer. Filling up the calendar with appointments, assignments, and important events as they come up will help you keep track of your schedule so that you won't miss any important event or deadline.
This tip is really important if you struggle to remember appointments or meet deadlines. While it may be overwhelming to see all the tasks or events that need to be attended to during the month at a glance, it is the perfect way to stay motivated and get an idea of how to productively manage your time.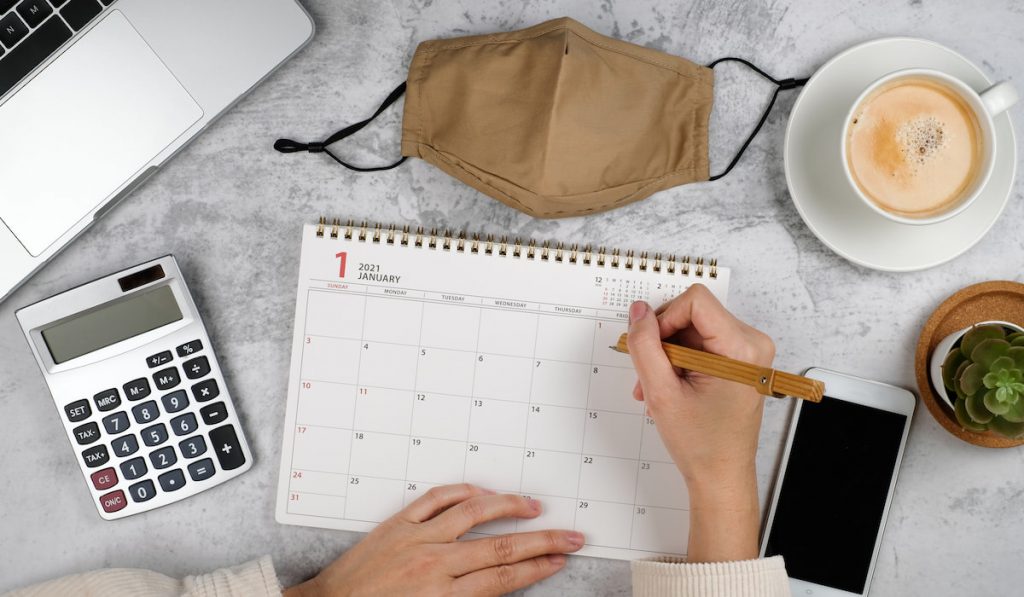 Keep your tasks specific and in bite-size pieces
While it may feel great to write down a large task in your planner and try to achieve it all at once, it is more realistic to break the task down into smaller parts.
This may seem tedious and unnecessary at first, but it allows you to approach the task with ease and make it actionable. The smaller tasks should be specific, measurable, attainable, relevant, and time-bound.
By setting priorities and breaking tasks down into smaller parts, the work is more achievable and less overwhelming. This will help avoid procrastination.
Categorize and prioritize tasks
A great way to truly understand the tasks you have to achieve is by categorizing your task list. Separating your tasks into different categories like family, work, career, finance, personal development, etc. will help you accomplish these tasks more easily.
Make sure to prioritize your important goals and tasks as you write them down to keep you motivated and focused throughout the time it will take you to complete them.
This will act as a gentle reminder for you to tackle these tasks first.
Set a time limit for all your tasks
This tip comes in very handy when you find it hard to stay focused. Allotting a specific time frame to a particular task and visually seeing the time limit will serve to remind you to stay focused if you want to complete the task within the time limit. This habit will improve your productivity over time.
Write everything down
With so much going on in our daily lives, there is a great tendency to forget even the most important things. One of the best ways to put your planner to good use is by writing every single thing down.
Things range from appointments, birthdays, important phone numbers, to even grocery lists. Taking your planner everywhere with you is sometimes not practical and it helps if you write down things that come to mind in your phones' notes section so you can just transfer it to your planner later.
The idea of putting everything down may seem tedious at first but when you get the hang of it, it will become a habit that you'll fall in love with.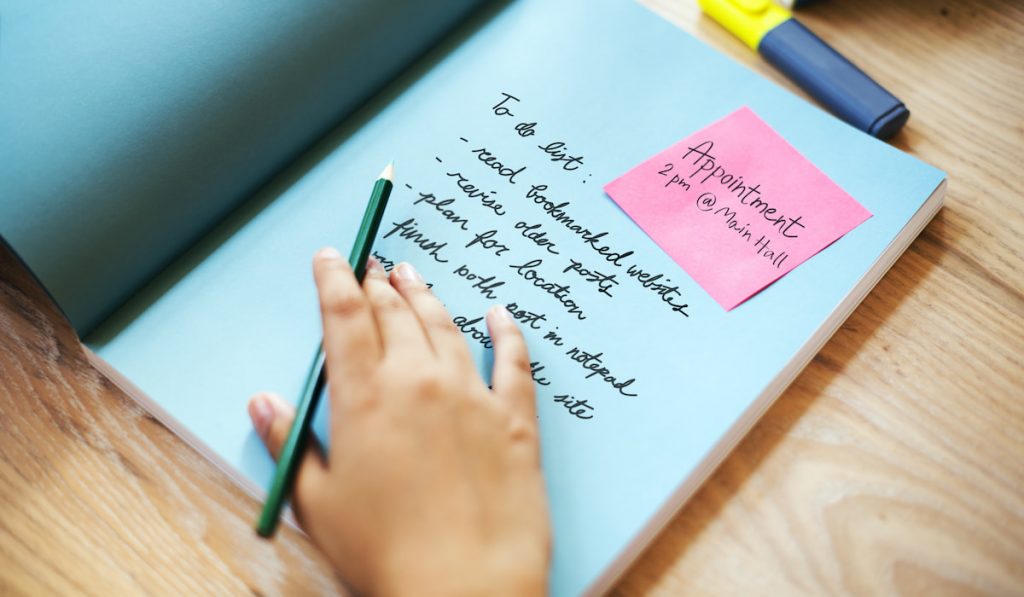 Keep everything in one planner
The main goal of making use of a planner is to stay organized. Making use of more than one planner to keep track of different aspects of your life –finance, home, and career- is not the best way to stay organized and productive; especially if you're just beginning the whole planner journey.
If you find it difficult to use just one planner, then it may be that the planner is just not the best one for you. It could also mean the planner is not customized enough to meet your needs, or it could just be that it lacks functionality.
Utilize post-it notes and functional stickers to highlight important things
Post-it notes are a great way to insert mundane or even urgent tasks into your planner without having to write them indirectly. The task could be to do the laundry or make a call, both of which may not be the main task.
The use of functional stickers can help when creating tasks and highlighting days of the week to add a little spice to your planner. These stickers can be chosen based on your unique personality and they turn planning into an enjoyable activity.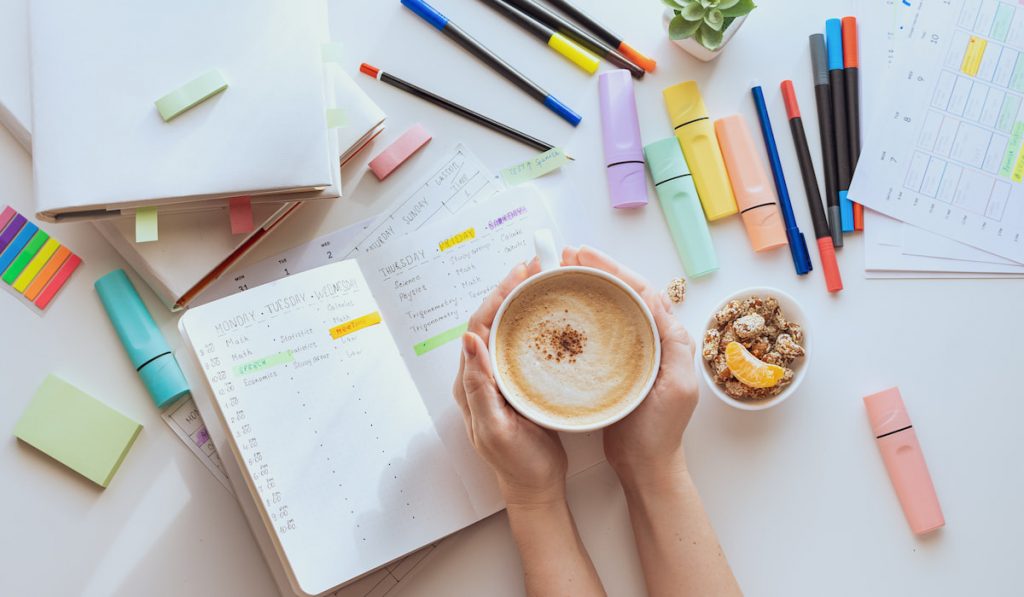 Make it fun and colorful
Planning your day or week should be an activity that you look forward to. The use of stickers, fun paper clips, highlighters, colorful pens, and just anything that brings out your creative side is the perfect way to make daily planning a gratifying habit.
Final Thought
Being organized can help you improve the quality of your life immensely. Agenda organization is a great way to go if you are just starting on planning your life or if you would like to maintain the momentum you have built.
Resources