7 Best Bullet Journal Alternatives You Should Know
*This post may have affiliate links, which means I may receive commissions if you choose to purchase through links I provide (at no extra cost to you). As an Amazon Associate I earn from qualifying purchases. Please read my disclaimer for additional details..
How productive are you? Due to the nature of bullet journals, you can write your journey in an easy bullet list format and it is very easy to understand. Bullet journals, however, are not so effective as planners and you might miss some details when you do not record your journey in paragraph format.
This means that to be more productive, you may want to try alternatives to bullet journals.
What are the best bullet journal alternatives that you should know? Here are seven examples for you:
1. Post-It Notes and Stickers
Try using a Post-it note if you are not comfortable with using a bullet journal. Post-it notes are useful as you can easily dispose of one if you made a mistake on it. You can easily duplicate your Post-it notes and place them in various places.
When you keep Post-it notes in various places (such as your workplace, room, and refrigerator), you can easily remember that you need to. Post-it notes also come in various colors, so you can get your favorite color to match your theme of choice.
2. Alastair Planner
If you have been using your bullet journal as a to-do list or planner, you should consider upgrading it to the Alastair planner. The Alastair planner is a method of planning in which you can easily repeat tasks in your to-do list without writing a new list every day.
To make an Alastair planner, draw a table with seven columns. These columns will represent each day of the week. At the side of the table, write down your tasks (one task per row). You get to indicate if you did a particular task in a day by marking it at the intersection between the current day and the task itself.
As you can see, an Alastair planner is best for repetitive tasks so that instead of writing a new to-do list every day, you can easily use this one table for your tasks for the whole week (or month).
3. Eisenhower Planner
Dwight Eisenhower, who was the 34th president of the United States created a cool and productive planning template to boost his productivity. To use the Eisenhower planner, draw four large boxes on a page. The label of the boxes should be:
Box 1: Urgent and important tasks
Box 2: Not urgent, but important tasks
Box 3: Urgent, but not important tasks
Box 4: Not urgent and not important tasks.
You should write a list of important tasks with close deadlines in box one. Try to do these tasks as soon as you can. In box two, write the tasks based on priority and try to do them at their appropriate time.
In box three, you should write tasks as decide if you need to do them or not. You can ask others for help if need be. In box four, you should delete these tasks so long as they will not interfere with other tasks.
As you can see, the Eisenhower is an awesome planner method that can help you prioritize your goals and tasks so that you can become more productive.
4. Calendar Planner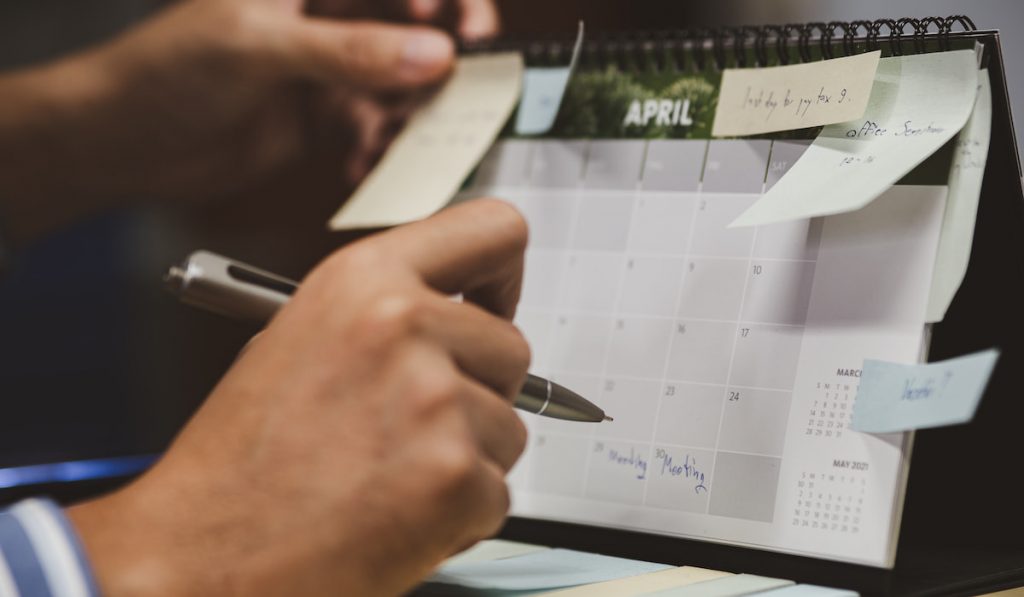 The calendar planner is simply what it is: planning with a calendar. Calendars can act as planners if you use them well. In your calendar (digital or paper), you can simply indicate important days as well as write down what you have to do on those days.
A calendar planner is important for you if you mostly use your calendar. If you are using a paper calendar, do not forget about your privacy as you may not be the only one using the calendar. You do not have to worry about your privacy if you are using a dated journal.
5. Get Things Done (GTD) Method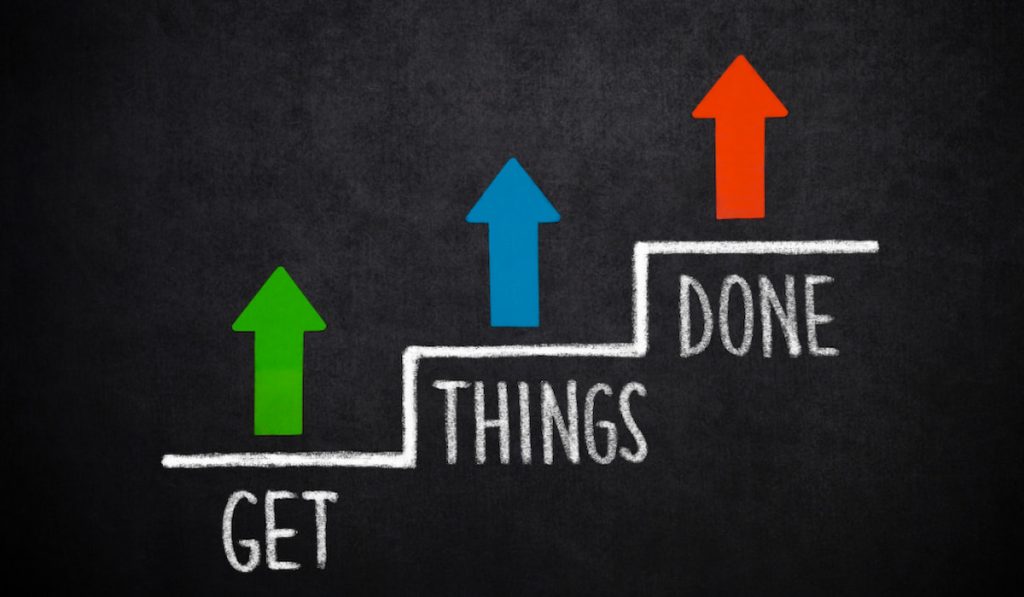 Have you ever heard of the GTD method? The Get Things Done or GTD method is a cool method of planning that you use for individual goals. This means that you may repeat this method for every goal that you have. Here is the detailed process involved in this method:
Capture: Capturing means writing down your goal or wish. Do not be afraid to write it even if it looks vague or not. Write down everything about the goal.
Clarify: Clarifying as the name suggests means to break down your written goals into a clearer picture. This is when you want to understand (and amend) what you have written.
Organize: Now it is time to organize your goal into tasks. How do you want to achieve this goal and what task should you start with? Who can you meet for help? This step is very important.
Reflect: After organizing the goal, ask yourself if you are ready for each task. What extra detail is missing or how can you make the goal clearer?
Engage: If you have successfully reflected on the goal, it is time to start. Get productive with the GTD method.
You can get the GTD method in most digital planners. If you want to use a paper planner, follow the steps above to use this method.
6. Express Your Creativity with Grid Notebooks
Why not get a grid notebook? A grid notebook offers more benefits than a regular notebook. The dots in grid notebooks can make you super productive and you can even become a better artist. You can use grid notebooks to plan with the Alastair and the Eisenhower methods with ease.
You already know about bullet journaling. What about sketch journaling? With a grid notebook, you can sketch your journey with ease. Did you see something remarkable while you didn't have your phone handy? You can sketch it on your grid notebook and no lines will interfere with your diagram.
Grid notebooks will surely make you more productive and artistic.
7. Go Digital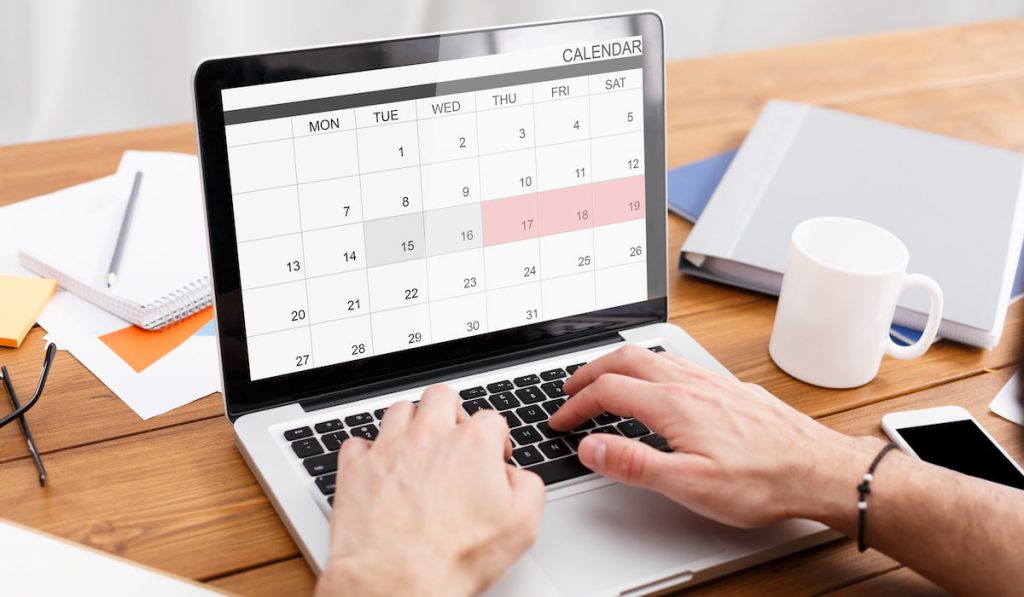 You must not use a paper journal or planner if you are not comfortable with it. With digital journals such as OneNote and Goodnote, you can set reminders as well as carry your journal with you wherever you go. Why not go digital?
Another benefit of going digital is that you can sync your journal as well as your planner across your various devices. This means that you can access your history and goals with all of your devices. How convenient!
There are so many alternatives to bullet journals. Why should you consider getting an alternative in the first place?
What Really is a Bullet Journal?
In simple terms, a bullet journal is a planner in which you can record your journey or write down your tasks and goals in a bullet format. Even though it looks simple, it is flexible. The simplicity and flexibility of bullet journals attract people to use them.
Advantages of Using a Bullet Journal
Here are some advantages of using a bullet journal:
You Create Your Template: You do not even need a ready-made template. You only need to write down the tasks, goals, or records in a list format. If you like, however, you can use templates such as the Alastair planner.
It is Understandable: It does not matter who is looking at a bullet journal, everyone can understand the message in it.
Available as a Paper and Digital Planner: You can use a bullet journal no matter what you choose as a planner.
Now let us discuss the disadvantages of using a bullet journal.
Disadvantages of Using a Bullet Journal
Paper Bullet Journaling Has No Room for Mistakes: If you are a perfectionist, you'll feel very bad if you make a mistake when listing your goals and tasks. This is why some people do not use a bullet journal in their paper planners.
You Need a Template That Suits You: While bullet journals can be plain, everyone needs a template that suits their lifestyle. Instead of brainstorming to get the best template for you, why not purchase an already-made planner with various templates that you can choose from?
Time Consuming: Unless you are using the Alastair planner, a bullet journal may be time-consuming as you need to rewrite your repetitive tasks.
Now it is your choice to use a bullet journal or not after considering the pros and cons.
How to Be More Productive with Your Planner
Here are a few tips for you:
Stick to Your Planner: There is a template for everyone that can make them more productive. If you can find the best template for you, stick to it. Make sure to update your planner regularly.
Take a Break: Do not overwhelm yourself with tasks. Take a break between tasks. Make sure that you do not stress yourself.
Set Reminders: If you are using a digital planner, you should set a reminder for deadlines of tasks.
Do stay happy and productive.
Final Thoughts
Even though bullet journals are beneficial, you may also consider alternatives such as calendar planners, Post-it notes, as well as using methods such as the Eisenhower and Alastair methods.
You should find the best template for you and stick to it.
Resources